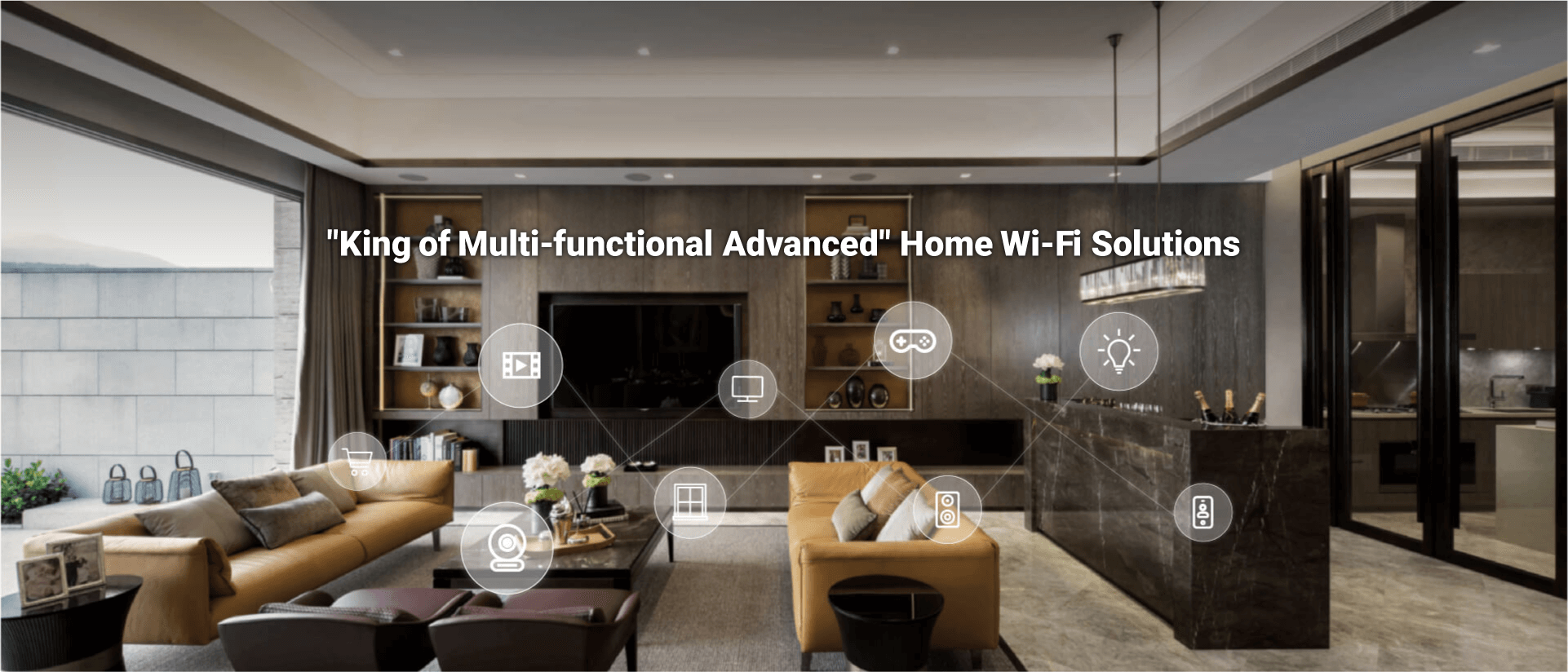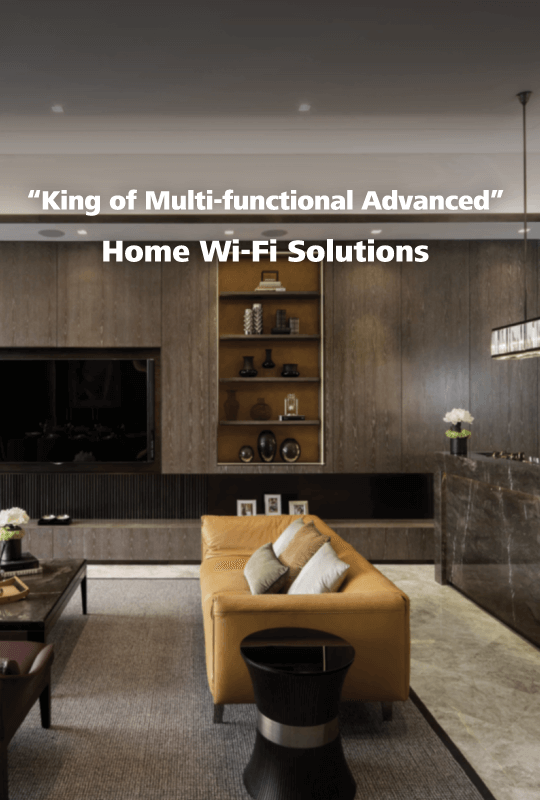 Tailoring a solution to deliver functionality and seamless connectivity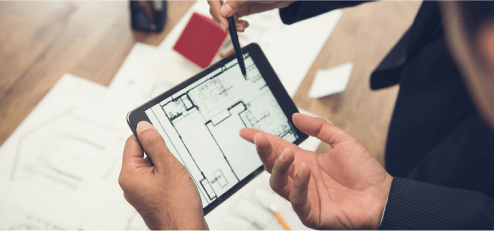 A one-stop solution is tailored to your household and Internet habits
HKT Smart Living technical consultants tailor Wi-Fi solutions according to household size, layout and family Internet habits. Whether you are a home user or professional requiring advanced functionality, we ensure convenience, ease of use and enjoyment. For example, various mobile devices can be assigned to specific networks (2.4G or 5G) for better network management.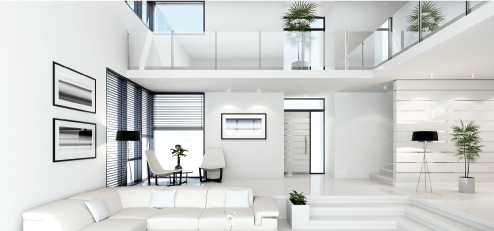 Seamless integration of home automation solutions
HKT Smart Living technical consultants develop home automation and networking solutions to meet a customer's every need. We aim to reduce cabling wherever possible, and integrate automation and networking solutions with a householder's interior design at an early stage.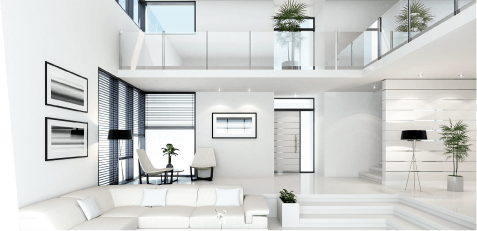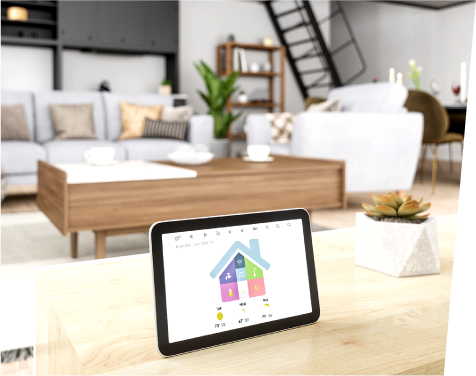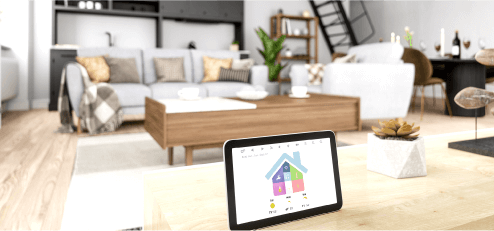 Committed to ensuring Wi-Fi coverage throughout your entire home*
Our home Wi-Fi solution is fully compatible with whatever broadband service provider you subscribe to. We provide a far-reaching and stable wireless network by installing the most suitable routers. This ensures Wi-Fi coverage throughout the entirety of your home. Say goodbye to signal dead zones.

We are happy to renew high-speed cables in the event of you renovating your home, so you can enjoy the extraordinary capabilities of fiber broadband connectivity.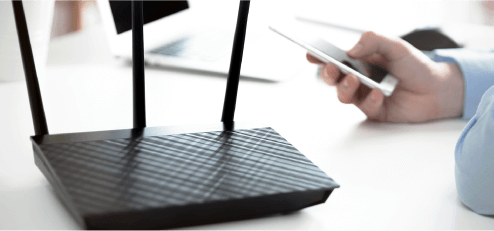 One-stop solution from onsite inspection through to technical support~
Our comprehensive one-stop service – from consultancy, onsite inspection, design and installation through to connecting digital products and after-sales technical support – ensures a hassle-free experience and genuine satisfaction.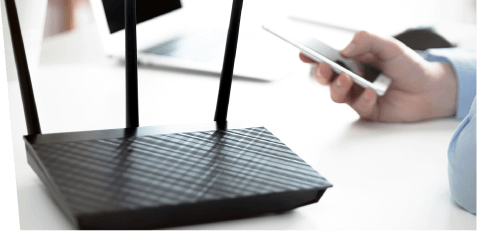 HKT Smart Living technical consultants create a solution using the world's leading Wi-Fi brands to satisfy home use and commercial grade needs alike.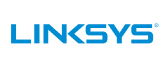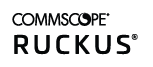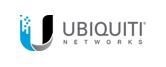 King of multi-functional advanced home Wi-Fi solutions tailored to suit your home and online requirements – all from just
HK$5,500
Applicable Cases
The interior layout was complex, giving rise to Wi-Fi dead zones.
Living room, dining room, bedrooms, kitchen and washrooms needed Wi-Fi, so every member of the family could browse the Internet, play online games, go shopping online, enjoy live streaming and control Smart Living devices throughout the dwelling.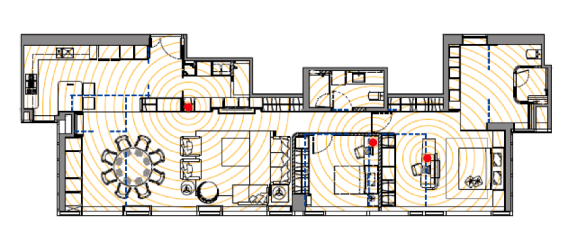 ---
A chic home design with advanced Wi-Fi functionality was required.
We installed UniFi, a well-known American Wi-Fi system, to integrate Wi-Fi solutions seamlessly with the interior design.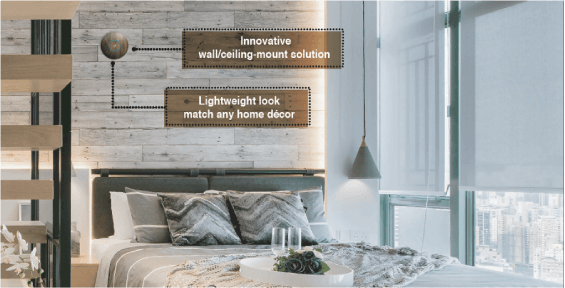 Terms & Conditions

* A specified number of routers or access points should be installed in accordance with our consultant's advice. Wi-Fi coverage depends on factors such as layout of the premises, construction materials, extraneous factors, area of coverage specified by the customer and our consultant's advice and confirmation. For duplex or multi-floor apartments, connecting wire must be installed on a dwelling's every level.

~ HKT shall provide a free maintenance service for "King of Multifunctional Advanced Home Wi-Fi Solution" (including the replacement of selected faulty equipment) with up to 3 onsite visits for inspection, maintenance and technical support in the 1st year of the warranty period. Upon the expiry of the warranty period, customers may be able to obtain extended warranty on the services from HKT at extra fees. Only applicable to the services and equipment which have been used in a fit and proper manner, have not been damaged as a result of misuse, negligence, abnormal power supply, fire, water, typhoon and/or other natural disasters, and have not been subject to any unauthorized alteration, modification or repair. For services or equipment outside the scope of the warranty, inspection and maintenance services may be provided at extra charge.

We may revise these Terms & Conditions without notice. Revised terms will take effect when they are posted.

Photos are for reference only.

In the event of discrepancy between the English and Chinese versions of these Terms & Conditions, the English version shall prevail.
For inquiries or purchase
For inquiries or purchase