Smart Home Solution – Latest Offer
一手掌握HKT Smart Living 智能家居服務最新優惠情報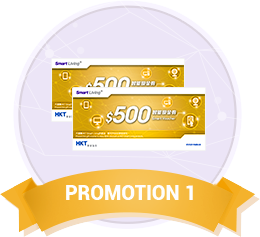 Smart Voucher
Total Value: HK$1,000

2,000 Clubpoints
Smart Voucher
Total Value: HK$1,000
+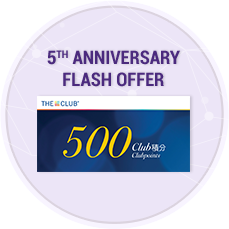 500 Clubpoints
Terms & Conditions
These promotions ("Promotions") are applicable to customers who have subscribed to any designated package of Smart Home Solution and completed the installation within 90 days from the day of subscription. Customers can choose either one from the given offers.
The promotion period starts from Oct 1 2017 to Nov 30 2017.
We can replace the Promotions with other products of equivalent value without prior notice.
The Promotions cannot be used in conjunction with other discounts or promotional offers.
The Promotions cannot be exchanged for cash or other products.
The use of the Smart Voucher is subject to the terms and conditions at the back of the Smart Voucher.
To be eligible to the Promotions, you must be a member ("Club Member") of The Club (a loyalty program operated by Club HKT Limited ("Club HKT")). The Promotions are subject to Club HKT's terms and conditions, please see www.theclub.com.hk for details.
The relevant Clubpoints under the Promotions will be credited to your The Club membership account around 4 to 6 weeks after successful installation of your Home Network or Home Automation package and your due payment of all fees and charges payable in the first bill of your Home Network or Home Automation package.
The validity and use of the Clubpoints are subject to relevant terms and conditions. For details, please refer to The Club website https://www.theclub.com.hk/tch/home/index.jsp.
Hong Kong Telecommunications (HKT) Limited ("HKT") and Club HKT reserve the right to amend these terms and conditions without prior notice, and shall not be liable in any way for any direct or indirect loss or damage or expense arising from or in connection with the Promotions.
In case of disputes, HKT's decision shall be final, binding and conclusive.
In the event of any discrepancy between the English and Chinese versions of these terms and conditions, the English version shall prevail.
Sales Hotline:
2888 0008
(press [4])
Apply Now