Presentation Ceremony
The high-profile event – the first awards in Hong Kong integrate "Interior Design" & "Smart Living" elements – HKT Smart Living Awards presentation ceremony was staged at Porterhouse by Laris in Central on May 9, 2017, attracted an array of esteemed guests from Architecture and Interior Design industries.

In the ceremony, we saw Mr Alex Arena, Group Managing Director of HKT, delivered a welcome speech and honored to Hong Kong's most impressive interior design talent in incorporating smart & advanced technology into their home design projects.

Also in attendance on May 9 were Mr Ringo Ng, Managing Director of HKT's Consumer Group, along with three revered interior design industry luminaries such as Mr James Law, Chairman & CEO & Chief Cybertect of James Law Cybertecture; Mr Steve Leung, Founder of Steve Leung Designers Ltd; and Mr Antony Chan, Creative Director of CREAM, presenting coveted 11 award titles to nine triumphant entrants.

Our presentation ceremony provided a unique opportunity for the cream of Hong Kong's interior design community to exchange views on how smart living technologies can be integrated into residential accommodation projects.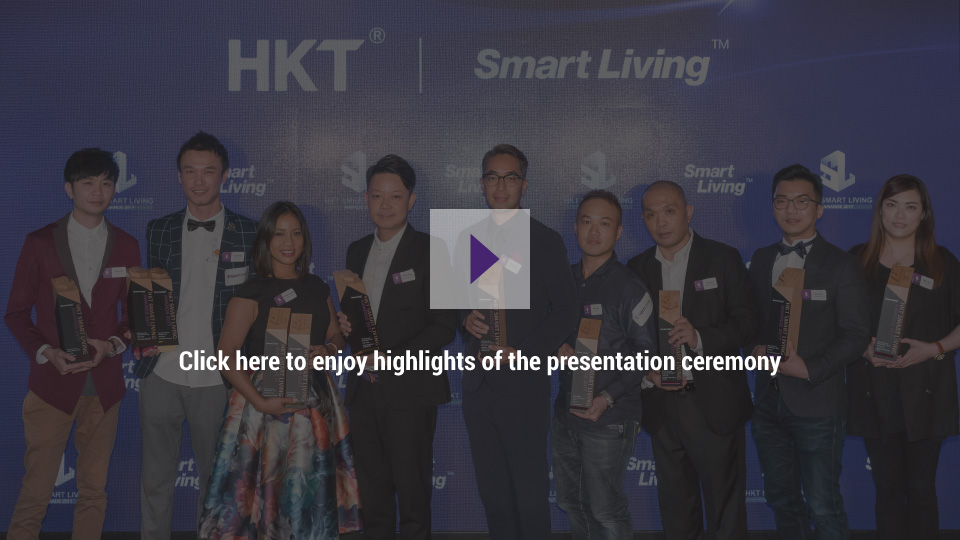 Winning List
HKT Smart Living Design Award

Anson Cheng
Marina Cove
Rowena Gonzales

Grand Austin

Alain Wong

Greenville Gardens

Andy Choi

Serene Villa

Andy Wan

The Astrid

Gary Man

Marinella

Kenji Wong

The Masterpiece

Regina Kwok

Arezzo
Best Interior Design Concept Award

Kenji Wong

The Masterpiece
Best Application of
Smart Living Concept Award
Rowena Gonzales

Grand Austin
Most Popular Smart Living Design Award
(From online public voting)

Alex Choi

Casa Marina
Awardee & winning project